Lagunitas, State: California
ABV: 6.2% A well-rounded, highly drinkable IPA. A bit of Caramel Malt barley provides the richness that mellows out the twang of the hops.
Downeast Cider, State: Massachusetts
ABV:5.1% Unfiltered cider with a blend of pumpkin and chai spices.
Cigar City, Jai Alai IPA State: Florida
Native to Tampa, Florida, Jai Alai IPA is a bold, citrusy and balanced India Pale Ale that involves six different hop varieties.
The Cat's Meow
Aromas of tangerines and ripe stone fruits greet the nose followed by flavors of grapefruit peel, fresh navel oranges and light malt sweetness. Smooth finish with a touch of grapefruit bitterness at the end.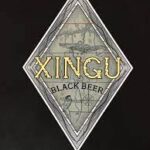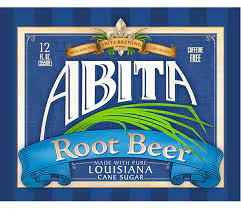 Allagash White, Maine
Allagash Brewing Company's interpretation of a traditional Belgian wheat beer. Brewed with a generous portion of wheat and spiced with coriander and Curacao orange peel, this beer is fruity, refreshing and slightly cloudy in appearance.
Xingu Black Beer, Brazil
Brazil- Schwarzbier- This is an opaque, full-bodied black lager with mild bitterness and extravagant treacle and anise aromas. Its exceptional mouth feel is rich and creamy with well balanced sweet notes and hints of tartness.
Von Trapp Pilsner, Vermont
Spicy, citrus peel botanicals combine with a dry, peppery finish to create a truly thirst-quenching lager.
Abita Root Beer
N/A, Unlike most soft drink manufacturers, Abita sweetens its root beer with pure Louisiana cane sugar. The resulting taste is reminiscent of soft drinks made in the 1940s and 1950s, Abita is naturally caffeine-free.
Cambridge Brewing, Boston
Well balanced, medium-bodied, with a deep amber-red color, this beer's complex palate covers all the bases. A malty caramel sweetness is followed by notes of chocolate and a dry, slightly roasty finish, complemented by a touch of fruity, spicy hops.
Wizard, Burlington Brewing, VT.
It's Complicated Being a Wizard is our flagship Double IPA. It pours a radiant glowing orange, which we then add a massive quantity of hops for a bold hop flavor. Brewed with Barley, Wheat Malt, and Flaked Oats.
Vanishing Valley, Birds of Prey. Mass
Bright Melon, Orange and subtle lemon aromas and flavors
Modelo Especial, Mexico
Modelo Especial is a rich, full-flavored pilsner beer brewed with premium two-row barley malt that gives it a slightly sweet, well-balanced taste with a light hops character and crisp finish..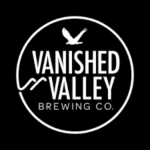 Boomsauce: Woburn Mass
Boomsauce is a big bold IPA with a complex hop profile. With five different hops, it hits you with strong tropical fruit flavors before mellowing out to finish with a hint of earthiness. Each subsequent taste opens up the dynamic layers of complexity woven throughout this beer.
Stoneface IPA: NH
Hop-forward unfiltered IPA featuring bright citrus notes and a clean, balanced malt profile. Featuring Citra, Simcoe, Amarillo, & Columbus hops.
Citizen Cider Unified Press
Made from 100% locally sourced apples, never from concentrate, the Unified Press is Citizen Cider's flagship cider that keeps you wondering where it's been your whole life. Naturally Gluten-Free, off-dry, crisp, clean and refreshing cider. This Cider is best paired with a salad.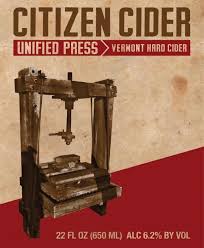 Sam Adams Wicked Hazy - Guinness - Rolling Rock - Sam Adams Seasonal Pabst Blue Ribbon - Truly Wild Berry Seltzer