Lagunitas, State: California
ABV: 6.2% A well-rounded, highly drinkable IPA. A bit of Caramel Malt barley provides the richness that mellows out the twang of the hops.
Downeast Cider, State: Massachusetts
ABV:5.1% Unfiltered cider with a blend of pumpkin and chai spices.
Cigar City, Jai Alai IPA State: Florida
Native to Tampa, Florida, Jai Alai IPA is a bold, citrusy and balanced India Pale Ale that involves six different hop varieties.
3 Floyds Brewing, Zombie Dust: Indiana
Hops present complex fruit notes with a little more citrus character. The onion notes are there too, but not overpowering and provide depth and contrast. Drinks super clean and malt and hops are in balance. Juicy hops flavors up front, reminiscent of grapefruit and pine, along with tropical fruit notes and an appropriate level of bitterness. Finishes dry and clean."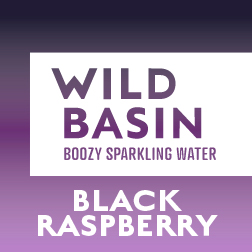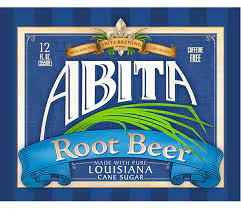 Allagash White, Maine.
Allagash Brewing Company's interpretation of a traditional Belgian wheat beer. Brewed with a generous portion of wheat and spiced with coriander and Curacao orange peel, this beer is fruity, refreshing and slightly cloudy in appearance.
Wild Basin Black Raspberry Seltzer, California.
Juicy, Fruity, Jammy. Can you take a little razzing? Jammy, sun-kissed berry flavors tease the palate, punctuated with cheeky tones of tart.
Wormtown Summer, Worcester, Mass.
This refreshing ale conjures flavors of bright pineapple, juicy mango, and ripe strawberries in a crushable package!
Abita Root Beer
N/A, Unlike most soft drink manufacturers, Abita sweetens its root beer with pure Louisiana cane sugar. The resulting taste is reminiscent of soft drinks made in the 1940s and 1950s, Abita is naturally caffeine-free.
Cambridge Brewing, Boston
Well balanced, medium-bodied, with a deep amber-red color, this beer's complex palate covers all the bases. A malty caramel sweetness is followed by notes of chocolate and a dry, slightly roasty finish, complemented by a touch of fruity, spicy hops.
Cisco Wandering Haze, State: Mass
Wandering Haze is a juicy, citrusy, Cisco Brewers' take on the New England style IPA. It's thick and smells of tropical fruit, lime zest and stone fruit, it's a full-bodied, hazy IPA, with medium bitterness.
Pumpking, Southern Tier, State: New York
This beer gives off hints of pumpkin pie and spice aromas on the nose. Huge flavors of genuine pumpkin pie, nutmeg, and cinnamon come through. The mouthfeel is rich and creamy, yet crisp.
New Belgium Fat Tire Ale, Asheville N.C.
Fat Tire's unique flavor profile originates from 1930s Belgium. ... Today, Fat Tire delivers drinkers everywhere a flavorful, balanced beer with a fresh herbal hop profile, fine malt presence and a touch of fruity yeast, making it a timeless beer with broad appeal.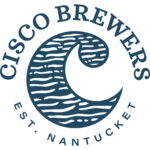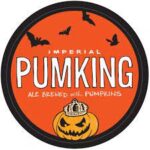 Allagash Haunted House
Roasted barley and Blackprinz malt curse this beer with a gravely dark hue. Hopped with Crystal, Chinook, and Czech Saaz, this beer ends with a ghostly coffee note and hauntingly complex malty palate.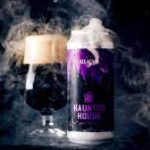 Sam Adams Wicked Hazy - Guinness - Rolling Rock - Sam Adams Seasonal - Twisted Tea - Truly Wild Berry Seltzer